Surf Sand Dunes with Nissan's Frontier Desert Runner
The Hafþór Björnsson of vehicles.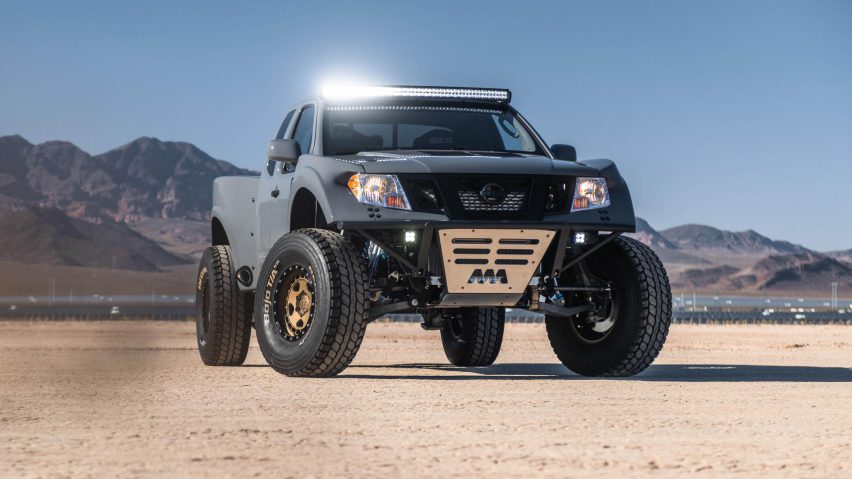 This was written on the off chance that you live in the Sahara:
Behold! your dream vehicle, the Nissan Frontier Desert Runner.
Nissan has converted a Frontier pickup truck into a Herculean machine.
They ditched the 4.0-litre V6 and added a 5.6-litre V8. It received a complete race-spec rebuild, a Garrett turbocharger and custom intercooler.
With the aid of new side-exit exhausts it now produces 600bhp, with 700lb ft of torque! A six-speed manual gearbox directs power to the rear-wheels.
The wheels, a spectacle in their own right, are Fifteen52 TurboMacs wrapped in 37" BFGoodrich tyres, all of which are connected to a sophisticated suspension setup.
Also, check out the skid plate, sports racing seats, custom harnesses and Sparco steering wheel. It's safe to assume this thing was built for fun. Extreme, sand dune surfing kinda fun.