Bloodhound LSR to Smash Land Speed Record & Exceed 1,000 MPH [Update]
This car will cover a mile in just 3.6 seconds.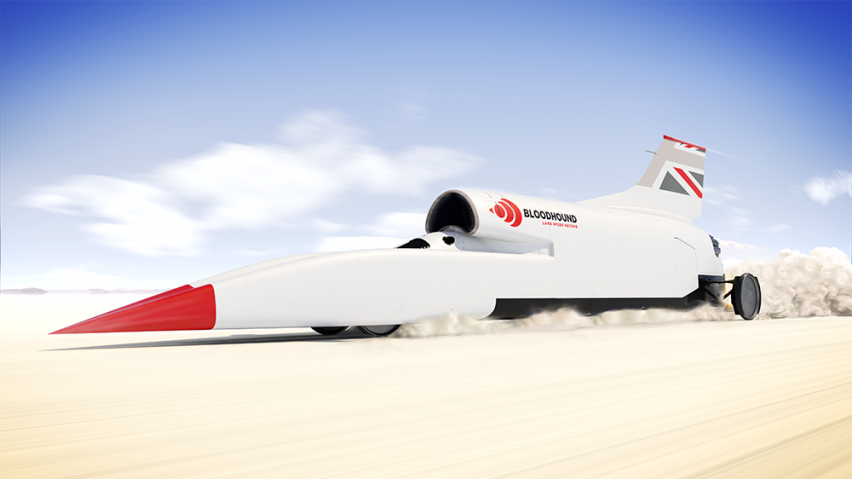 Last year the Bloodhound SSC,  a UK-led project to break the land speed record, hit a financial roadblock.
Fortunately, in December 2018, a Yorkshire-based businessman rescued the project from administration and the Bloodhound bounced back.
The Bloodhound LSR (Land Speed Record), as it is now called, has taken its first steps since its new lease of life. The team is in South Africa running some exciting tests on the Hakskeenpan.
See for yourself!
---
Original story – 2nd November 2017
At M&M we like our cars fast. At least that's what we thought, until the Bloodhound SSC team announced plans to take the Land-Speed Record beyond 1,000 MPH. Now we've revised our statement and changed it to: "At M&M we like our cars reasonably fast."
The Bloodhound was forged in the fires of Mount Doom by Formula One and Aerospace experts. It's an incredible bit of kit, undoubtedly the most complicated car ever built, and it takes a brave SOAB – or a madman – to actually get in it. Fortunately the man in question exists, and his name is Andy Green; an ex-RAF fighter pilot and World Land Speed Record Holder.
A week ago today, Green took the Bloodhound for its first ever public run in Newquay, Cornwall, 20 years after he set the current land speed record, which stands at an eye-watering 763.035mph. The Bloodhound did two back-to-back test runs, one of which saw the vehicle accelerate at a rate of 1.5G, reaching 210mph in 8 seconds. 
Witness to the event was Iain Hutchinson, Managing Director of Merlin ERD Ltd –  sponsor of the Bloodhound SSC project – who said "As a world leading British engineering business it is great to be part of the Bloodhound adventure, the driver is the educational focus to inspire the next generation in STEM (Science, Technology, Engineering and Mathematics)… To see this car roar to life for the first time and run 210mph was exhilarating."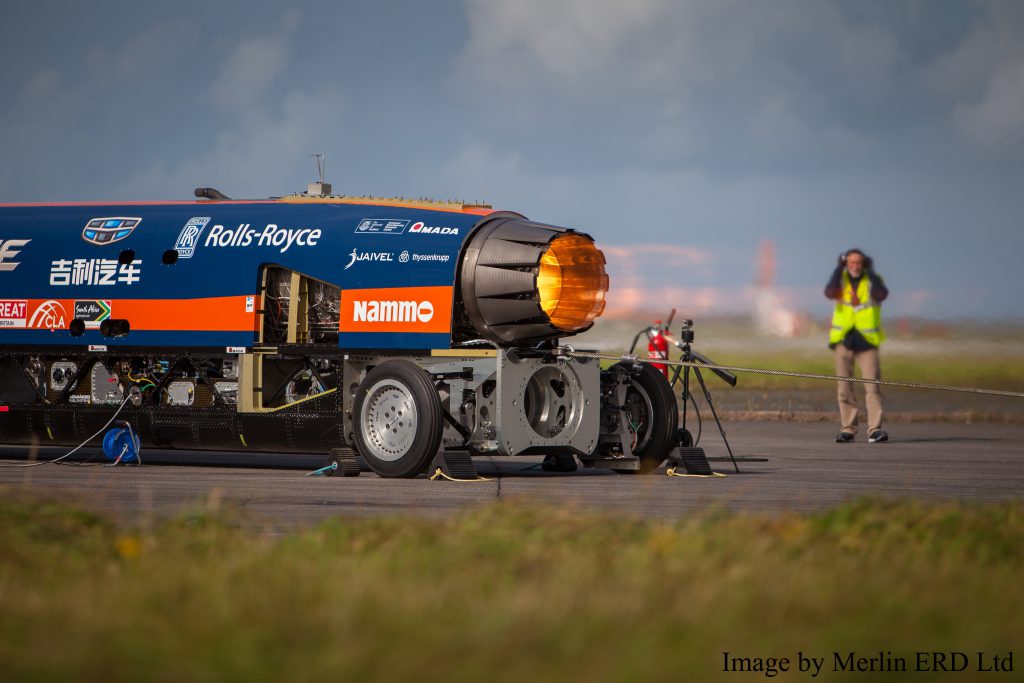 Keep in mind that the car is yet to be fitted with its rocket motor. This will enable it to surpass 1000mph, and possibly take you to Mars too. If you're struggling to wrap your head around the speed, put it this way: it will cover a mile in 3.6 seconds. That's what you get when your car has a jet engine AND a rocket; 135,000bhp and the ability to outpace bullets.
The Team plan on breaking their first record later this year in South Africa's Northern Cape, on the Hakskeenpan, where they've moved thousands of tons of rock to create a smooth 12 mile track. Their first target is a record of 800 MPH, and they intend on returning next year to break the 1000mph mark. Let's hope it was a rigorous clearing of rocks. One bump at that speed and we could be left with the world's fastest man-car-rocket soup.
Marc Ward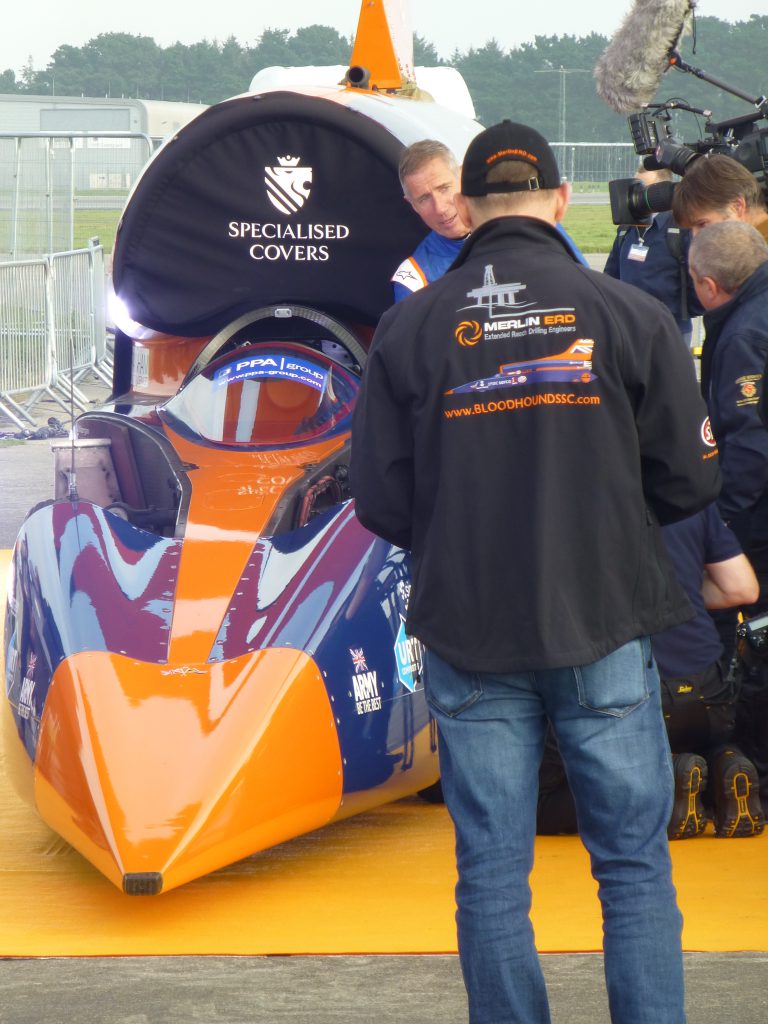 Image by Merlin ERD Ltd