Volkswagen I.D. R Smashes Pikes Peak Record
A glimpse into the future of car racing.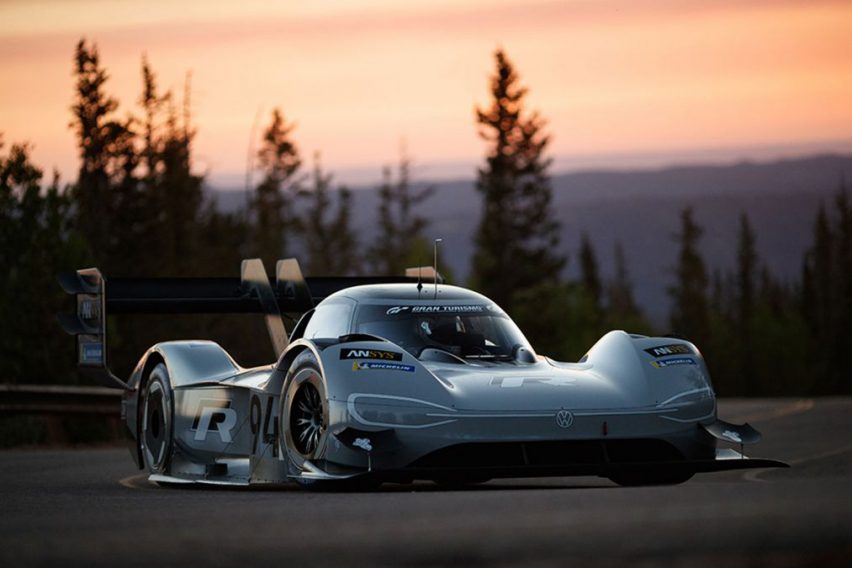 Romain Dumas made history over the weekend when he shattered the Pikes Peak course record in a Volkswagen I.D. R, the latest addition to the electric I.D. family. The racecar was developed in just 8 months leading up to the event, and it proved to be nothing short of phenomenal.
The firm had only set out to break the Pikes Peak electric record, but Dumas's time of 07:57.148 was 16 seconds quicker than the overall mark, which was set by Sébastien Loeb with a Peugeot 208 T16, six year prior. Dumas said "we exceeded even our own high expectations with that result."
Dumas has called the Pikes Peak International Hill Climb "the hardest race" as each competitor gets only one run. And yet the double Le Mans winner managed to average an incredible 90.53 mph on the 12.4-mile, 156-turn course.
The Pikes Peak finish line is well over 14,000ft above sea level. This high up, most cars will experience a significant decrease in power, brakes and downforce. However, unlike internal combustion engines, electric vehicles don't lose power at high altitude. Post race Dumas added that he had always said "the best car for Pikes Peak would be electric."
Built by VW to demonstrate the advancements of EV performance, the I.D. R features two motors on each axle. Combined, these generate about 500kW (670 bhp) and 479 lb-ft of torque, enough to launch the lightweight machine from 0-62mph in just 2.25 seconds. It's no surprise really that Dumas considers it "the most impressive car [he has] ever driven in competition".