Hennessey's Insane Upgrade for the 2018 Dodge Demon
Muscle with added muscle.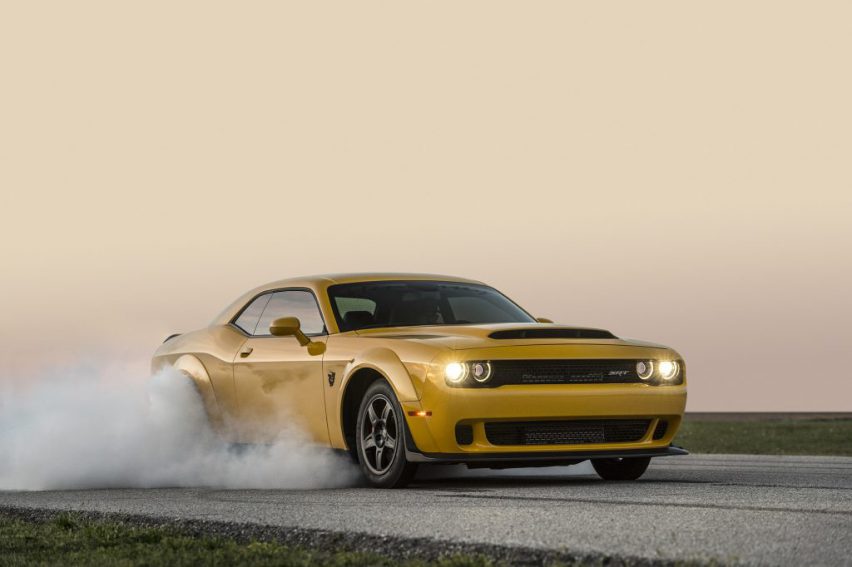 A year back our proverbial jaw dropped when Dodge revealed performance numbers for the Challenger SRT Demon. The drag strip-orientated (yet road-legal) racer boasted an incredible 840 bhp which launched it from 0-60 in 2.3 seconds and across the finish line of a ¼ mile strip in 9.65 seconds, at 140 mph! It was the quickest Dodge to date, and yet, even before the engine had cooled, Texan tuner Hennessey Performance decided it could do better.
The firm quickly set to work on an HPE1000 upgrade, which included: a 4.5L supercharger system in place of a 2.7L system, an improved fuel pump, upgraded fuel injectors, custom engine management calibration, a new throttle body, stainless steel long tube headers and a high-flow air induction system. Finally, on May 8th 2018, they rolled the Demon to a ¼ mile drag-strip on a set of sticky tyres, and unclipped the leash.
With a colossal roar, it was off. As it tore towards the finish line it seemed the only thing keeping it from popping a wheelie was the weight of its enormous V8. It finished the sprint in 9.14 seconds, doing 152 mph, establishing the world's fastest ¼ mile Dodge Demon time. The fact is, this thing is nuts. It produces an eye watering 1,035 bhp, 948 Ib-ft of torque, and does 0-60 in just 1.9 seconds. I repeat: 1.9 seconds; quicker than a Chiron and on par with the new Roadster… and it's rear-wheel drive!
"The 2018 Demon is a street-legal rocket from Dodge, but we wanted to take the car's impressive track times to an industry leading level." said company founder, John Hennessey. "Over the past several months we have worked to develop a low 9 second drag car that our customers can drive to the track, put on an impressive show with blistering 1/4 mile times, and then drive home in complete comfort."
Hennessey Performance only plan on selling 50 examples, each with a one year/12,000-mile warranty. And oh, one last thing: do yourself a favour and check out the video bellow.