The Mighty MSO X
The latest road-legal racer by McLaren's special operations division.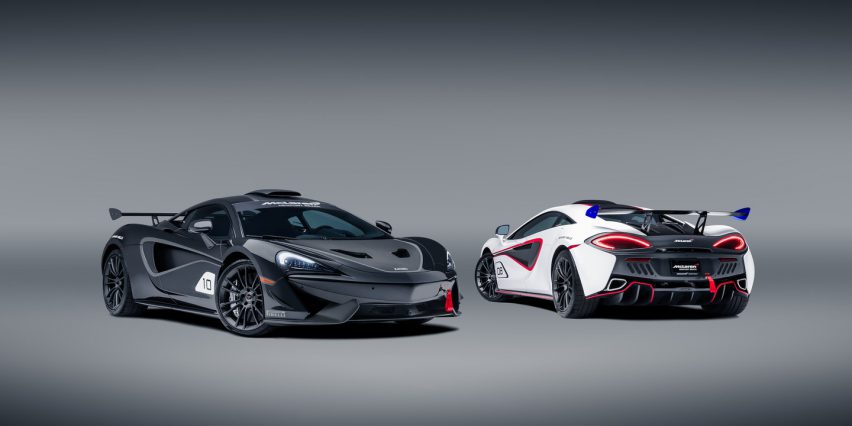 The MSO X is every McLaren enthusiasts wet dream; it boasts the aesthetics, speed and usability of the blisteringly quick 570S GT4, and thanks to a few slight adjustments, it's road-legal.
McLaren has stayed remarkably true to the track car. Under the bonnet sits the very same 562 bhp 3.8-litre V8 engine, augmented by twin-turbos and paired with a seven-speed dual-clutch automatic transmission.
It can do 0-62 mph in just 3.4 seconds and speeds in excess of 200 mph. In a bid to keep it from shooting into orbit they've added a fixed rear wing for 100 kg of downforce, with extra air intakes to the bonnet and carbon fiber canards for stability upfront.
Inside it's a stripped down cabin with carbon fiber bucket seats, each fitted with a six point racing harness. And although McLaren have added a light race-spec air-con system, it comes with a fire extinguisher too, presumably because it burns up in much the same way as a meteorite entering earth's atmosphere.
McLaren has also added parking sensors, assuming that eventually you'll want to get out. And a lift mechanism for speed bumps and steep driveways. On top sits a snorkel for improved air induction, most likely inspired by the 1997 F1 GTR Longtail. And to keep the vehicle light as a feather they've shaved some weight off the rear.
The MSO X is arguably the most exciting car yet from the special operations division, which kind of sucks because they're already sold out. To be fair, only ten were made, hence the 'X'. Nevertheless, any road legal motor that looks and drives like this ought to live permanently in the upper echelons of our appreciation.
Marc Ward