The GMC Sierra All Mountain Concept
Santa's new ride puts Rudolph into early retirement.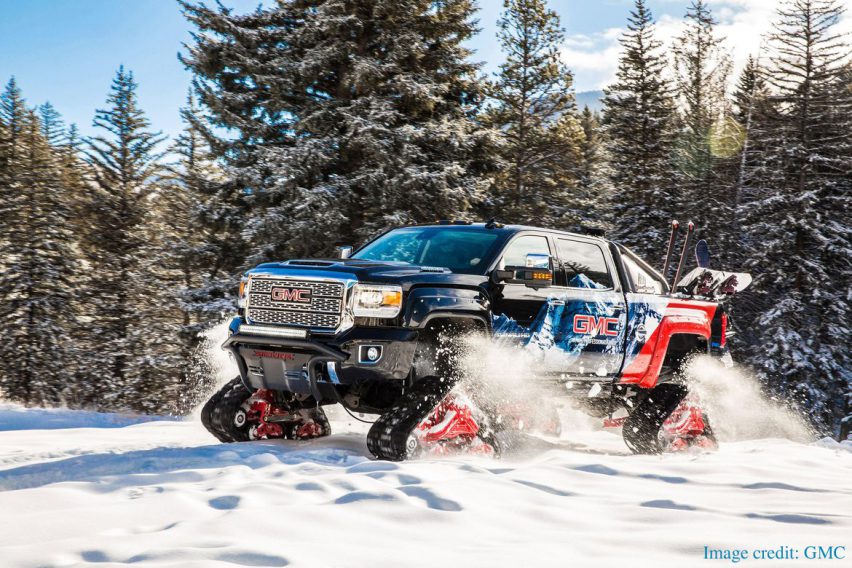 Many will recall the foot-and-mouth outbreak which ravaged the UK in '01, but it's a lesser known fact that Santa's reindeer were some of the unlucky victims to contract the disease. It wasn't long before Dasher, Dancer, Prancer, and Vixen met their end. Santa has struggled to deliver presents ever since… until now!
In true Christmas spirit GMC have gone and built the ultimate Santamobile. They've stuck four tracks onto a substantially upgraded Sierra 2500HD, and the result is a hulking SUV/snowmobile crossover, with a splash of 'Merican pizzazz.
They're not the first to equip a car with tracks, though; Nissan are well known for their NISMO RS and Rogue Warrior concepts. And yet they would be wise to shy away from GMC's frankenmobile. The All Mountain concept boasts a whole lot of torque – 910 foot-pounds of it – which enables it to tackle challenging snowy inclines like no other.
Each of its tracks receives power via an Allison 1000 six-speed automatic, which utilizes 445 bhp from the belly of the beast: a 6.6-litre Duramax turbo diesel V8 engine. The luxury vehicle also comes flush with a premium leather-lined interior, five heated seats and a Bose speaker system.
The All Mountain also rocks mountain graphics, a RIGID E-Series 30-inch light bar for better forward visibility, and snowboard racks. It's 150 Series tracks are custom made by Mattracks, and provide a 16-inch surface at each corner. They're not cheap though, we're talking five figures, so think twice before attaching a set to your Fiesta.
GMC built the vehicle in partnership with Vail Resorts, who have a resort situated on Vail Mountain, Colorado, where there's more snow than Kate Moss would know what to do with; this is where the All Mountain can be found, on display among hordes of salivating snowboarders, so go check it out!
Marc Ward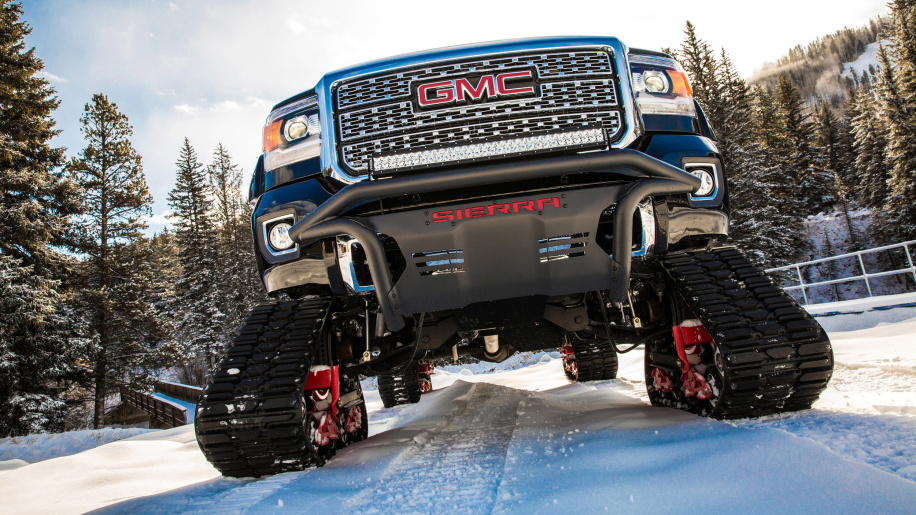 Image credit: GMC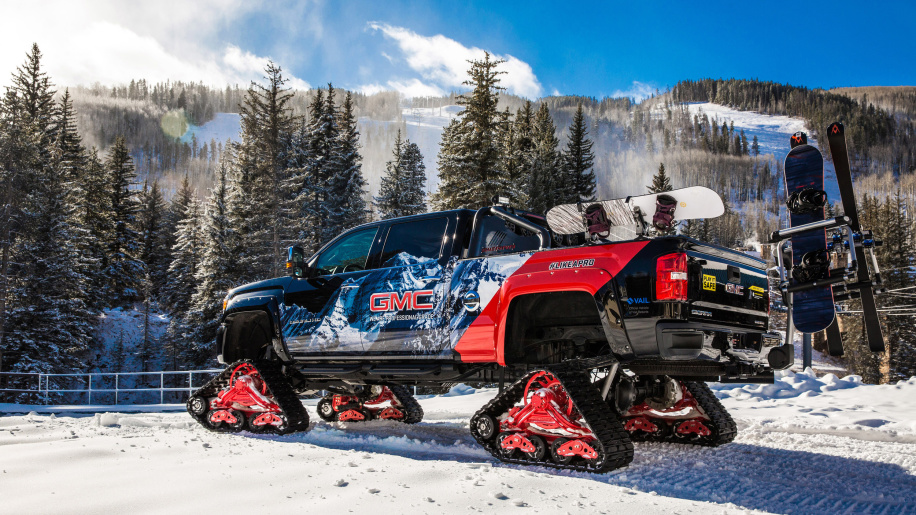 Image credit: GMC