A Very Gold Porsche 959!
On display at the Porsche Museum.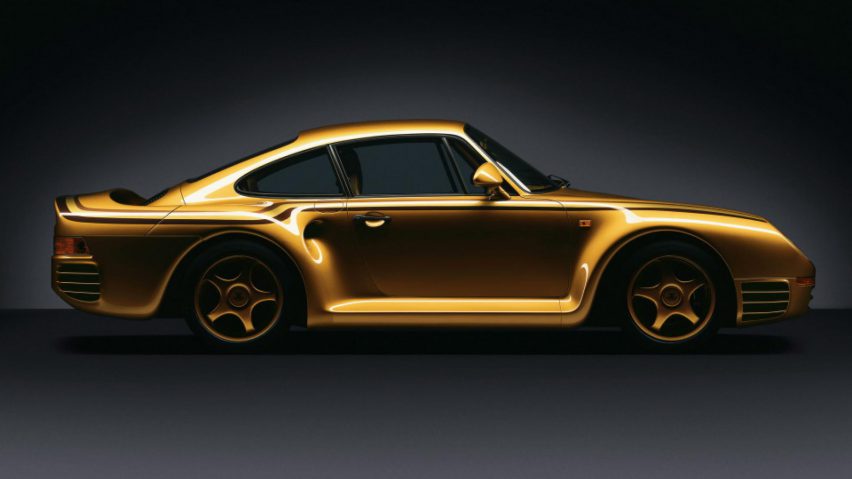 It's a car befitting royalty. A twin-turbocharged Porsche 959, finished in a dark gold hue. Check out the matching interior—and look! matching gold-plated tailpipes. They match my gold socks!
It was built by Porsche Exclusive Manufaktur back in 1989 after a request from a sheikh for 7 uniquely coloured 959s. The Porsche Museum recently put it on display alongside an all-red version, which isn't nearly as pimpish.
Nonetheless, they make quite a statement, don't ya think? Don't forget, in the late 80s this was one of the most powerful production cars around. For a time it was the fastest, hitting speeds of nearly 200 mph.
On second thought, kinda looks like a Werther's Original.