The Volkswagen e-Beetle
Type 1 electrified using latest e-Up powertrain.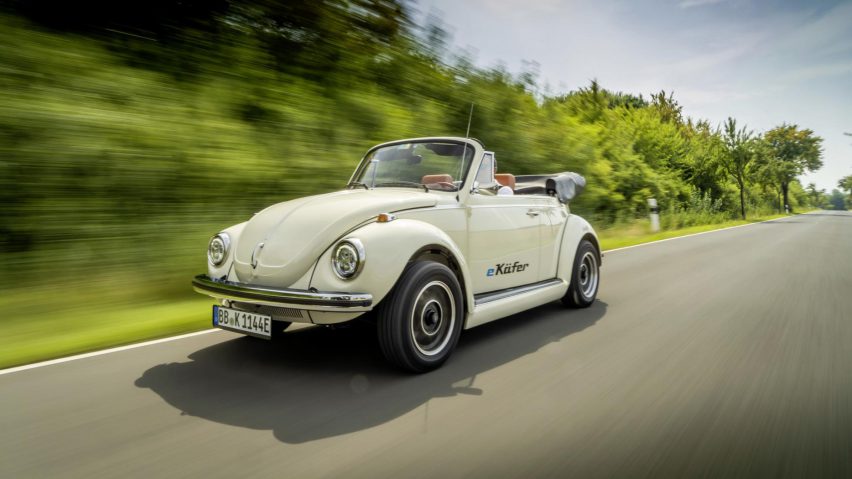 Heiliger Strohsack! Volkswagen has created an all-electric version of the classic People's Car. The Führer would be on cloud nein! Seriously… turns out he was an environmentalist. Before we get distracted… it's called the e-Beetle.
The powertrain has been borrowed from VW's latest e-Up. The whole conversion was achieved in partnership with 'eClassics' who had to reinforce the chassis and replace the brakes to cope with heavy battery modules.
The car's range is now 124 miles, it does 0-50mph in 8 seconds and boasts a top speed of 93mph. Not the most impressive numbers, but not bad for a historic motor.
Price? Unfortunately it's not for sale. But Volkswagen has a few more models from wa(aaa)y back in time, in line for electrification, including the Bus and a Porsche 356!