FlightValet: Taking Your Car Abroad
The latest addition to Etihad Cargo's suite of high-value products.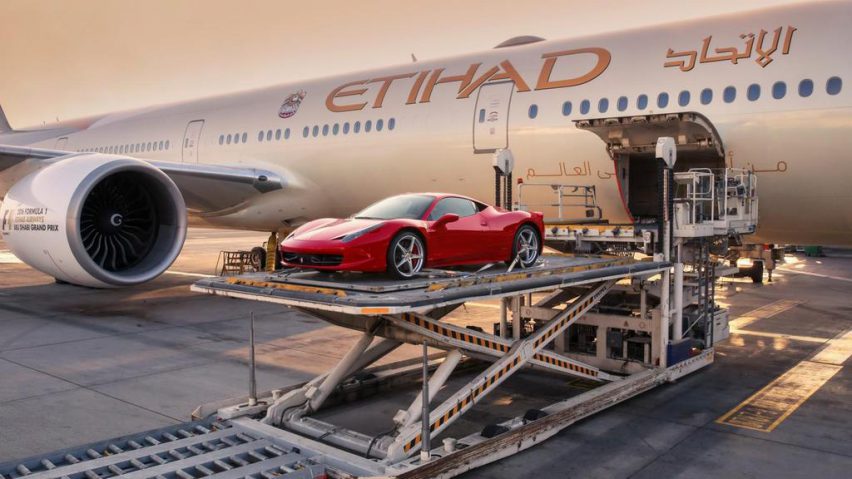 Few things bother me more than renting a car abroad; one that's been driven previously by uncouth bumpkins, no doubt. Thankfully, Etihad Airways has a new product called FlightValet, catering to wealthy travelers like myself; now I can take my Lambos and Bugattis with me, wherever I go!
Perhaps I'll have them sent to Knightsbridge, London, where I can sit in traffic. Nothing—I repeat: nothing—excites me more. Besides, this money isn't going to spend itself… Harrods here I come!
After that, I'll tour the world with my Koenigsegg, visiting all the iconic race tracks along the way. All of this made possible by no-nonsense vehicle transit. Indeed, Etihad already had a similar service, but FlightValet streamlines the process so that vehicles can be delivered far more quickly, and with greater ease. All credit goes to the airline's cargo and logistics division.
"We are delighted to introduce this new tailored product to the marketplace," said Abdulla Shadid, Etihad's managing director for cargo and logistics. "Demand from customers has grown significantly in recent years and in an effort to improve our service offering, we have introduced vehicle handling capability at key new stations in 2018."
Shadid adds: "FlightValet is the latest addition to Etihad Cargo's suite of high-value products, which includes our arts and musical instruments product FlyCulture, launched last year with the opening of the Louvre Abu Dhabi, and our signature pharma and life sciences product TempCheck, to name just a few.
The cherry on top? The Residence. This is how Etihad first caught my attention back in 2014. The Residence has you flying in a three-room suite with a bedroom, lavatory, shower, and lounge area. In other words, you can fly like a king, that is, if you're worthy. And the best part about it? A Savoy Academy-trained butler. He does anything you ask… and I mean anything… "Jeeves!"