The SEAT Minimó
The future of city mobility.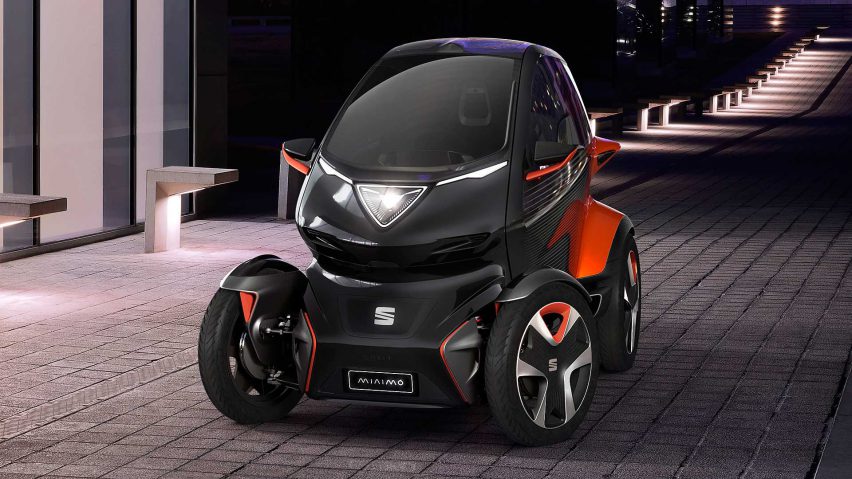 The SEAT Minimó is a peculiar sight. It purports to be a car but we're not convinced… it's half the footprint of a hatchback, its wheels are exposed and it sports just one headlight—picture a mobility scooter for trendy kids.
It was unveiled at Mobile World Congress where SEAT referred to it as "the future of city mobility"… a car that helps to "meet the challenges of city driving, emission regulations [and] the increasing fatigue of traffic jams or the lack of parking spaces."
It's an all-electric two-seater with asymmetrical doors that can open in tight spaces. The driver has a 360 degree view of the road and the interior has been described as a "tactile, clean and comfortable space." It's a lot like the Renault Twizy (its main competitor) but it has a significant edge; although its battery offers a similar range of  62 miles, it can be switched out for a charged pack "in a matter of seconds".
It really is a great car for city dwellers. At least it would be if it ever makes production. If and when that day does arrive, SEAT claim it will be equipped with level four autonomy, so it can pick you up on request, too! Just pay no attention to the Model 3 arriving for John from finance.
Marc W