The Uniti One: Redefining Urban Mobility
This quirky three-seater costs just £15K.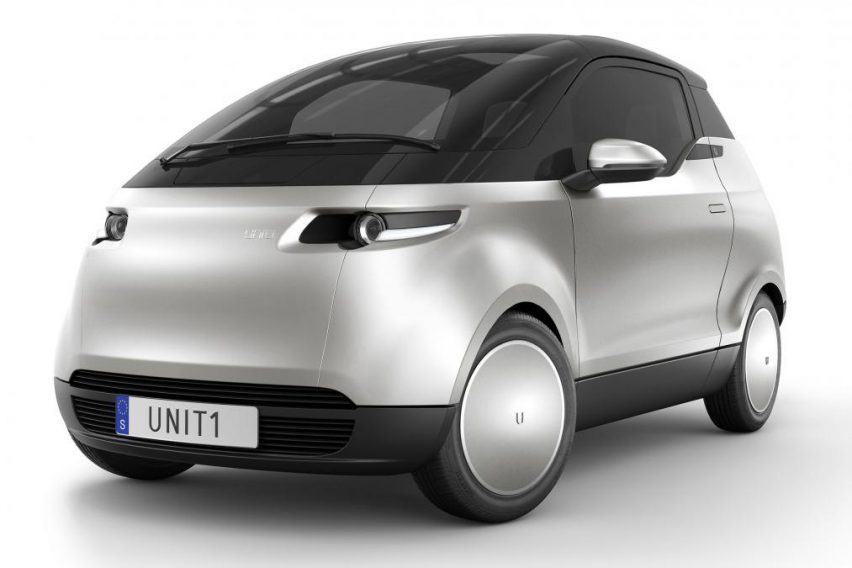 The Swedish carmaker Uniti has announced that its debut EV, the Uniti One, will launch mid-2020.
It looks like a small vacuum, but rest assured, it is in fact a means of transportation for actual life-sized people.
By some miracle it fits three, with a one-plus-two setup. When everyone gets out you'll be reminded of the infamous clown car gag.
Come to think of it, it's like a miniature version of the Tesla Semi. Don't ya think?
It costs just 15K… and the specs are good. Not Model 3 good, but for a mobility scooter the specs would be considered really, really good.
If you don't push it too hard you can get 186 miles out of it—try to avoid driving against the wind. The maximum power output is 67bhp with 85Nm of torque.
The Uniti One does 0–31mph in 4.1 seconds, 0–60mph in 9.8 seconds and a top speed of 75mph. The battery pack charges to 80% in 9 minutes.
It provides comfort with customisable ambient lighting, cosy carpeting (optional), heated seats, air conditioning, a touchscreen infotainment system and a six-speaker stereo.
There's also no need to feel insecure driving it because it comes with tinted electric windows. Oh, and an electrochromic panoramic sunroof, too. And last, but not least, it offers 155 litres of boot space, 760 with the seats stowed.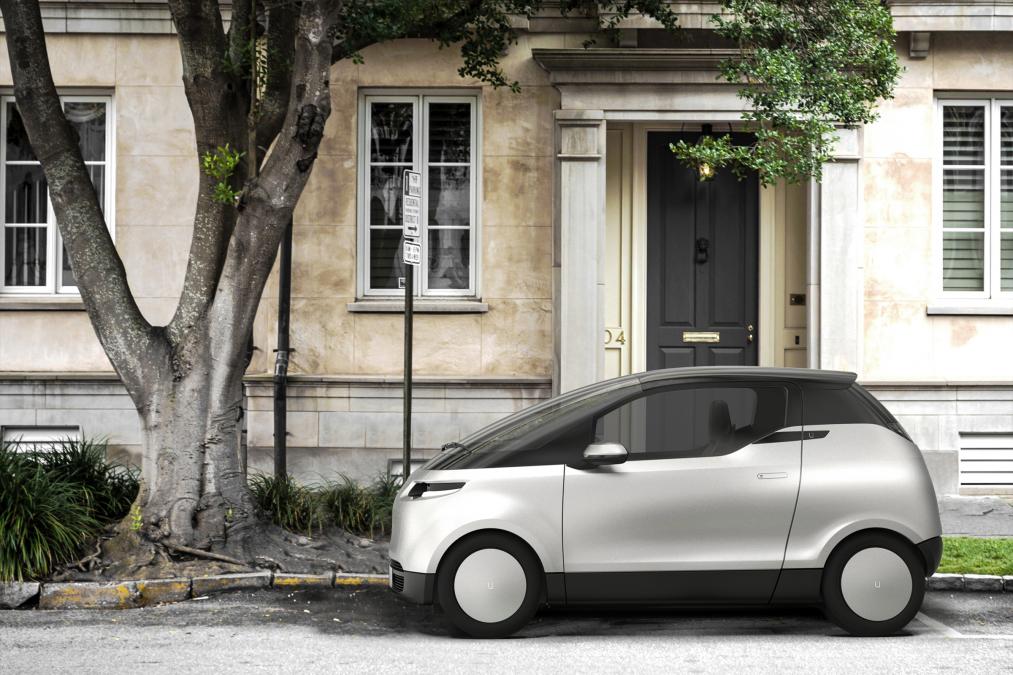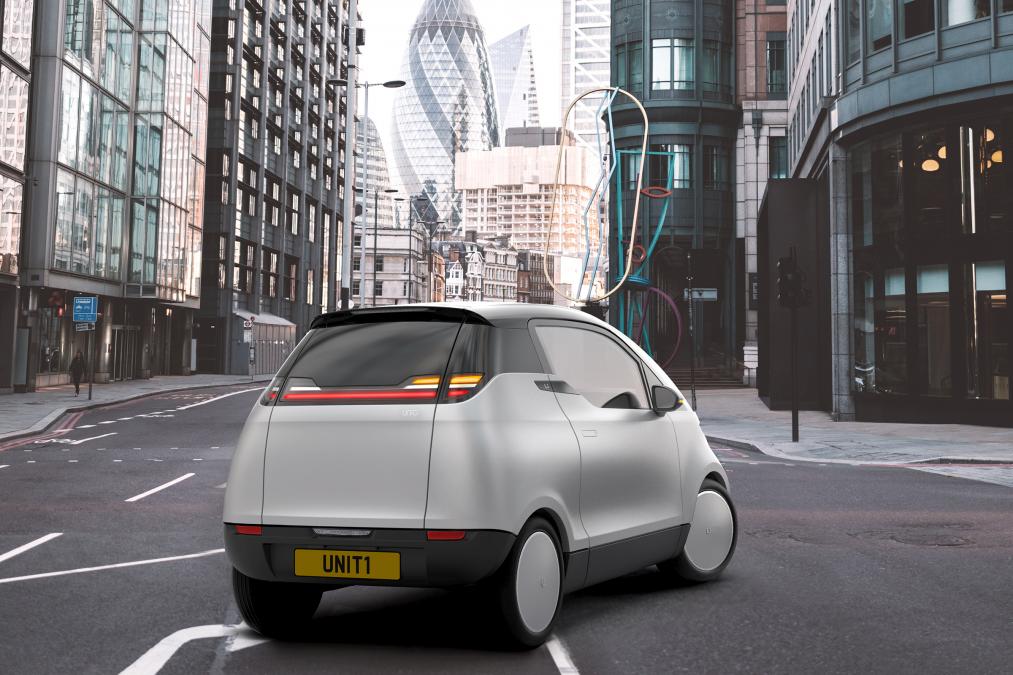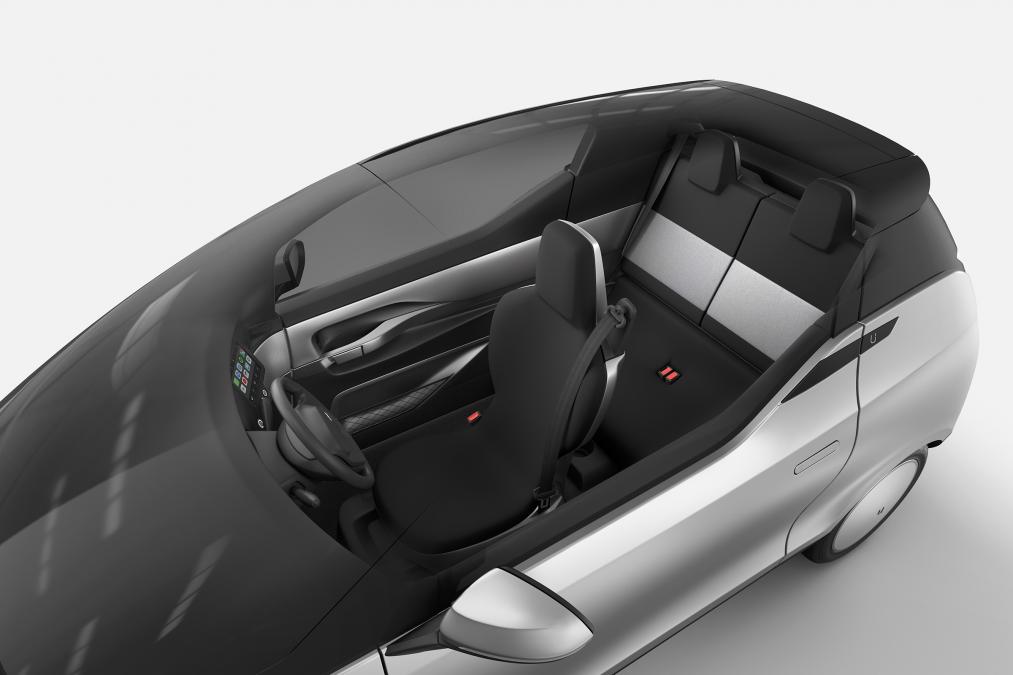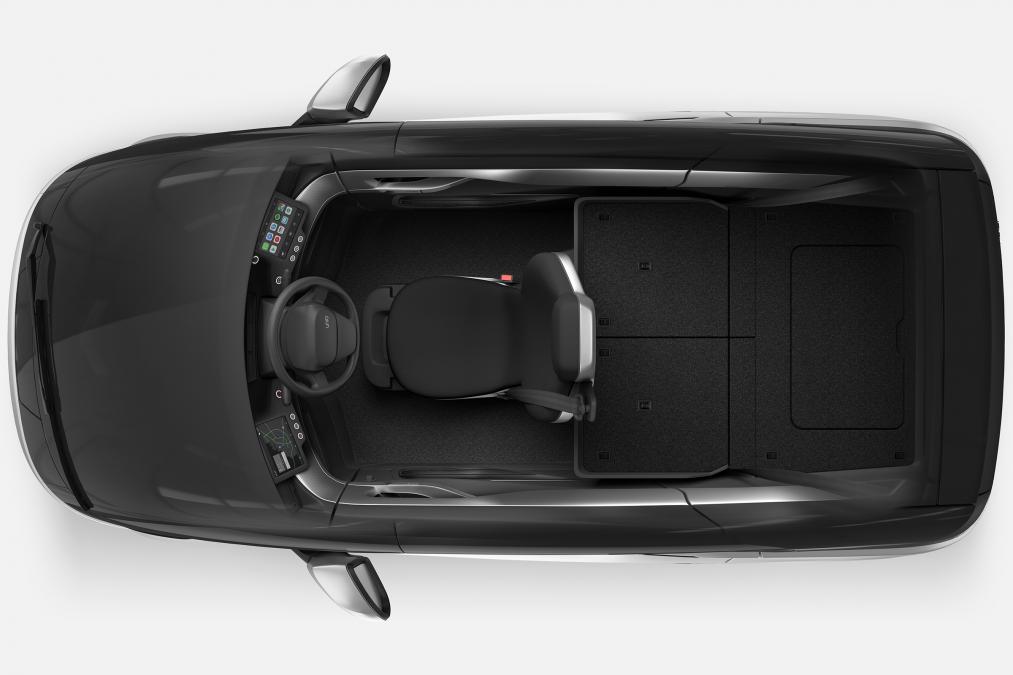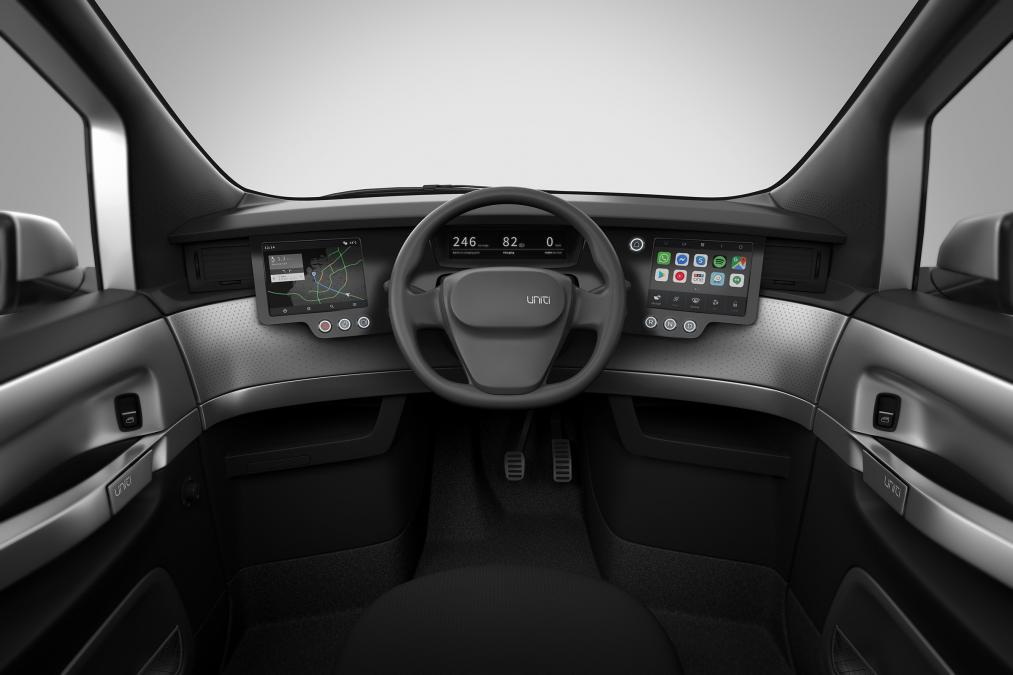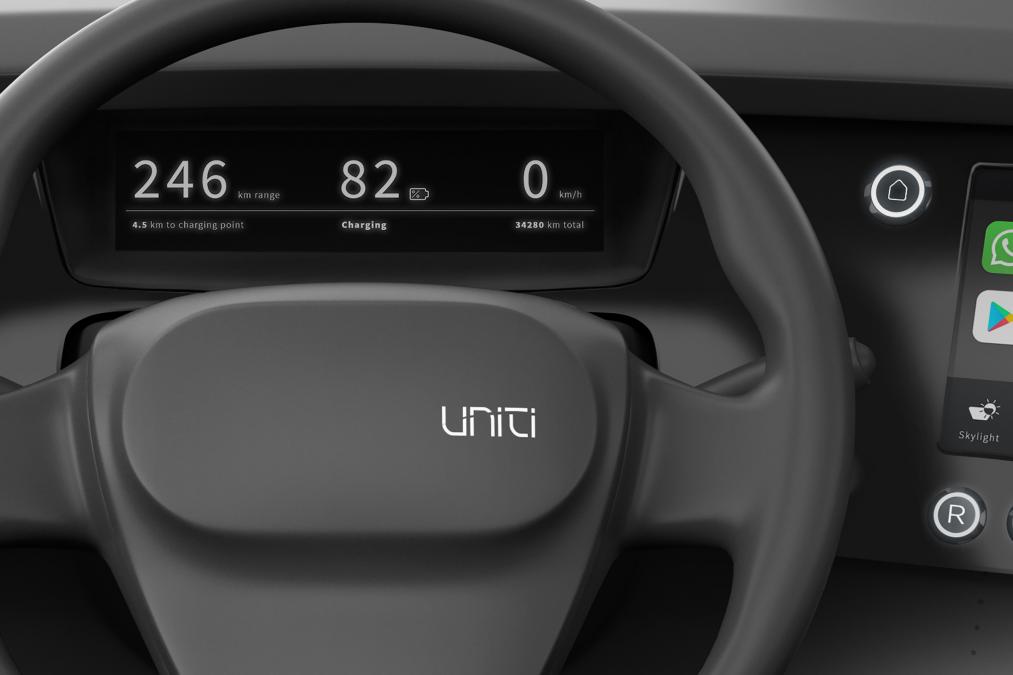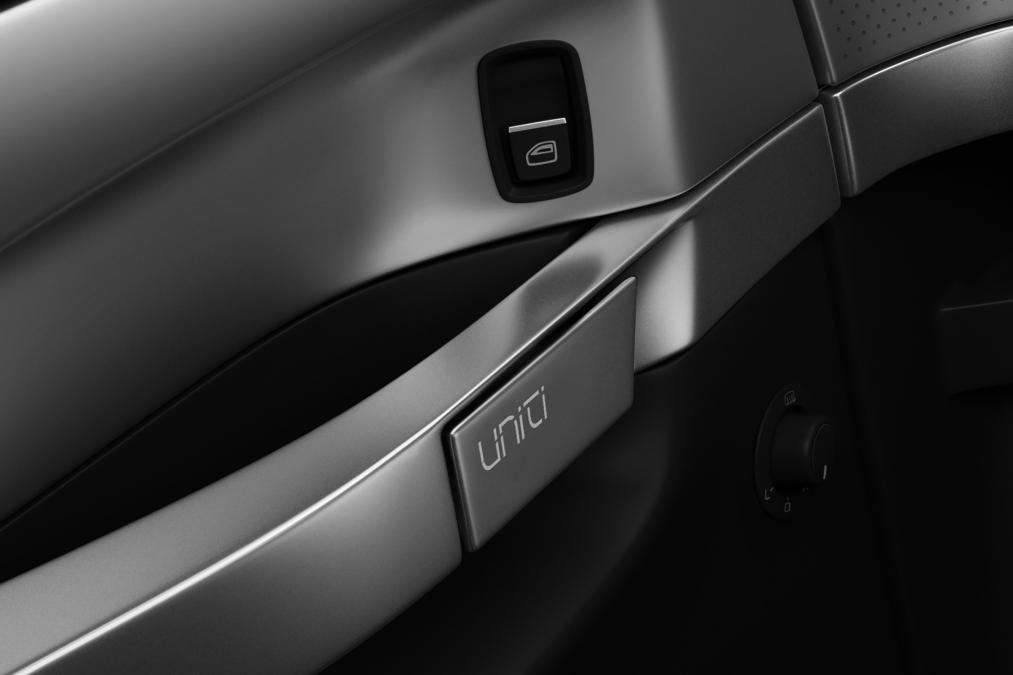 Marc Ward