The Aston Martin DBS GT Zagato
Celebrating Zagato's 100th Anniversary.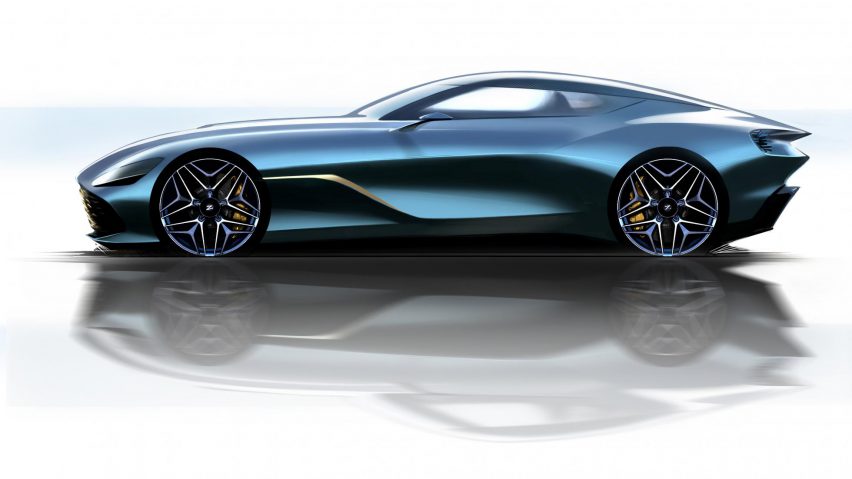 Take a second to appreciate the first detailed renderings of the ultra-exclusive DBS GT Zagato. It might be the best thing to ever emerge from a British-Italian collaboration, bar perhaps the full breakfast calzone. All we know for sure is that we want one!
It commemorates the 100th year of Zagato (design centre and long-time collaborator with Aston Martin) and comes as part of the "DBZ Centenary Collection" along with the jaw-dropping DB4 GT Zagato Continuation model (pics below).
The DBS is essentially a major reworking of the DBS Superleggera, with the same 715bhp turbocharged 5.2-litre V12 under the hood. A slick new feature is Zagato's signature 'double bubble' roof which extends all the way to the jagged rear. The bonnet follows a similar arch to a wide wrap-around windscreen: notice the absence of hard lines above the shoulder line… no rear window either!
The DB4 takes a number of styling cues from the original GT Zagato, which might be Aston's most desirable car of all. It's powered by a straight-six engine and directs nearly 400bhp to the rear wheels via a four-speed manual gearbox. Sadly this one won't be road legal, so you'll have to take it to a track or keep it on the mantel for decorative purposes.
Only 19 examples of each will come to existence and they'll be sold exclusively as a pair. The DBZ Centenary Collection will set you back about £7million… don't worry, that's after taxes.
Marc W