The Human Horizons Concept H
Because the HiPhi 1 was mieh.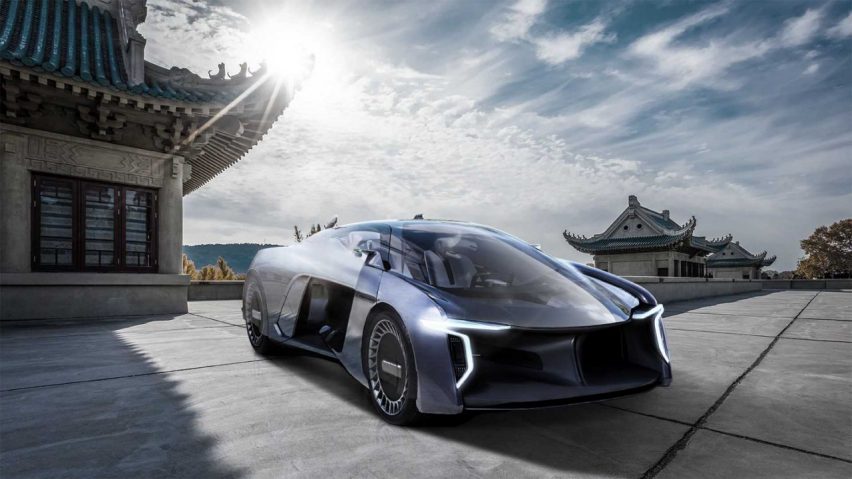 An EV startup called 'Human Horizons' has attracted a ton of attention with its first ever production-ready prototype, the HiPhi 1. The all-electric SUV has… a lot of screens on the dashboard? Basically, we ignored it, thinking we'll never hear of the Chinese carmaker again. But then a video of the Concept H surfaced…
H is for Hippo. No, wait, H is for 'Hypervelocity', which means that if you like speed, especially fast sounding things, then you'll probably like the Concept H too. There has been no official mention of its top speed, no doubt that will come soon, but it does boast a range of 621 miles, working with 800V at its disposal. Its wheels are another thing to marvel at. Each one is paired with a motor and steers independently, which is strange to see as it moves at high speeds—see the video below. 
The car makes use of a unique 'skateboard platform', something the firm calls a 'Flexible Extended Chassis Structure', which suggests, perhaps, a modular design. It's a three seater (two in the front and one in the back) and if the rear seat passenger wants to take the wheel, he can do so without moving. Using something called RE.C.E.S.S. – a Re-Configurable Cockpit Electric Steering System, the steering wheel can move to any of the three seating positions. Don't worry about driver visibility from the rear, a holographic projection of the car's environment removes any need for a windscreen. Try to remember you're not playing a video game, though.
Now for some more acronyms… the Concept H boasts A.C.C.S.I.,  electric-mechanical aero wheel covers to prevent wheel turbulence; P.E.A.C.E., PDLC Enclosure Advanced Cockpit Entry, which darkens the glass for privacy while the car drives autonomously (don't get any ideas!); A.C.E.S. – Articulated Cabin Entry System, which moves part of the roof for easy access, and E.A.S.E. – an Electronic Advanced Surreal Environment, which gives you the ability to simulate any environment you want across the windows and screens. So many acronyms! I LOVE acronyms. And by LOVE I mean Loss of Valuable Energy because I had to type them out in long form too.