The Jaguar I-Pace: Most Anticipated Car of the Year
Introducing Jaguar's first electric sport utility vehicle.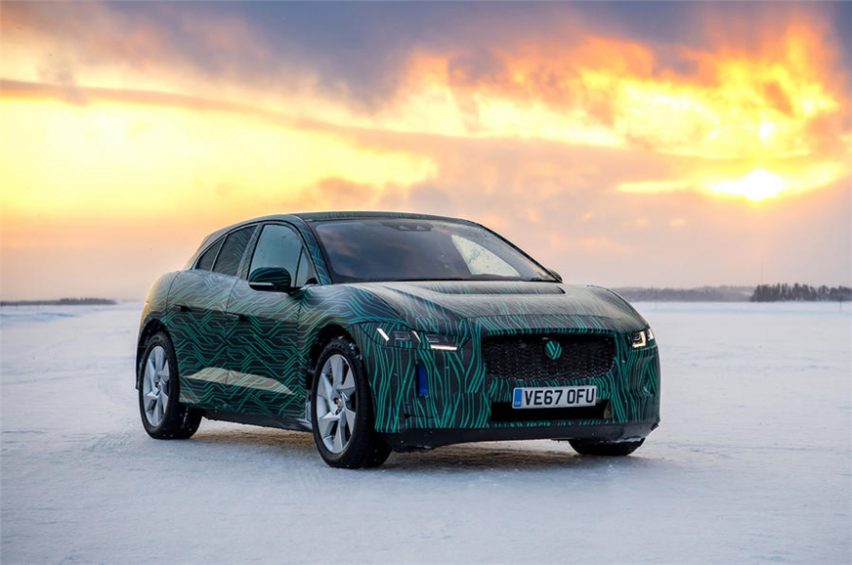 The long-awaited Jaguar I-Pace will  be unveiled via a global broadcast on March 1st ahead of its official premiere at the Geneva Motor Show.
The I-Pace beat competition from the likes of Audi, Mercedes and Tesla for the Most Anticipated Car of the Year award by WhatCar?. Perhaps we'll witness a Black Friday scenario at its launch, with over-eager consumers trampling on one another's spines to get to it. Will Jaguar meet our high expectations? We expect so… here's why.
Jaguar have emphasised that this is far more than an electrified F-Pace, despite the fact that much of the hardware has been derived from it. In fact, the battery-electric architecture (electric skateboard) has been developed from scratch, and it boasts a 90kWh lithium-ion battery pack and a pair of synchronous permanent-magnet electric motors, both of which are incredibly compact and powerful, producing 400 bhp, and delivering 700Nm of instant torque to the wheels. This will get the 4X4 from 0-60 in about 4 seconds—an astonishing feat for a vehicle this size.
That being said, at 1,890mm wide, 4,680mm long and 1,560mm tall, the I-Pace is far smaller than the F-Pace, and yet it exhibits generous cabin space, along with 530 litres of rear load space. The firm sought to make "a performance SUV that is spacious, sporty and usable", and that's exactly what they've gone and built.
The I-Pace has stepped up its game in terms of charging capabilities. Jaguar have confirmed that it charges to 80 percent of its capacity within 40 mins, which is a massive improvement on their initial estimates. They also claim to have 'future proofed' it to accept higher-capacity charging of up to 100 kW's. Fully charged the I-Pace offers up to 310 miles of range, which should be enough for your daily commute.
According to Jaguar, "customers will be able to use mains power to prepare the car's battery and cabin temperature ahead of a journey. Pre-conditioning the car ensures maximum range, performance and comfort… pre-conditioning schedules can be done from either the on-board InControl system, or the Remote smartphone APP, and is as easy as setting an alarm."
But how does it look, and how does it drive? Well, it has only been seen drifting on frozen lakes painted in camouflage (see below), but even then you can tell it's a visually arresting car with sleek and edgy styling. The car has been tested at Jaguar's cold weather testing facility in Arjeplog, Sweden, where temperatures drop as low as -40 degrees. The verdict? Not only does it perform well in challenging conditions, the batteries maintain remarkable efficiency in the cold.
So by the looks of it, this car is a game-changer, perhaps one that will convince you to abandon petrol and plug in. What do you think?