A Sneak Peek at the Rinspeed Snap
Bringing the future into the present.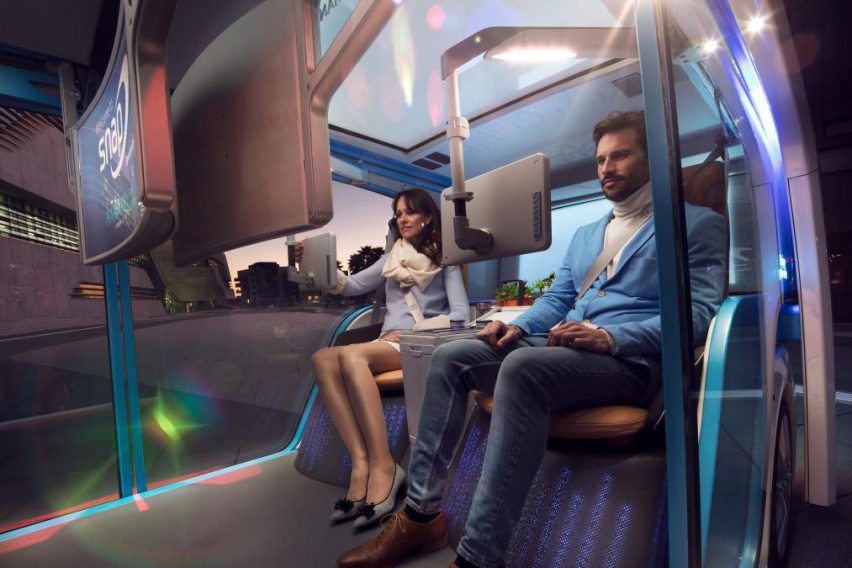 Introducing Rinspeed's 24th concept car, the "Snap."
It's not fast. It's not powerful. Nor is it particularly attractive. There will be no wheel spins, roaring engines or handbrake turns. But it is environmentally friendly, practical, and smart. No wait—don't go! Keep reading. There's more!
Rinspeed has long been regarded as a 'creative think tank', well-versed in developing unique and exciting concept cars. Perhaps you remember the "Oasis", a small autonomous city car with a garden inside. Or Rinspeed's "Squba", the world's first submersible car. And let's not forget the "Exasis" with its transparent body and floor.
But compared to its predecessors, the Snap seems much less outlandish and more of an attempt to solve very real issues in the automotive industry, namely the issue of lifespans. Vehicles tend to age better than the various tech/IT components within them. As Rinspeed point out in their promotional video: "Four short years of 'IT life' clash with eighteen long, mileage-defined years."
The Swiss firm's solution has been to combine two separable units: the chassis (or 'skateboard' as they call it) and the passenger pod. The skateboard contains most of the vehicle's hardware and software, and has been designed to allow for the electronics to be easily modified or replaced—all of which can be done while the passenger pod remains in service.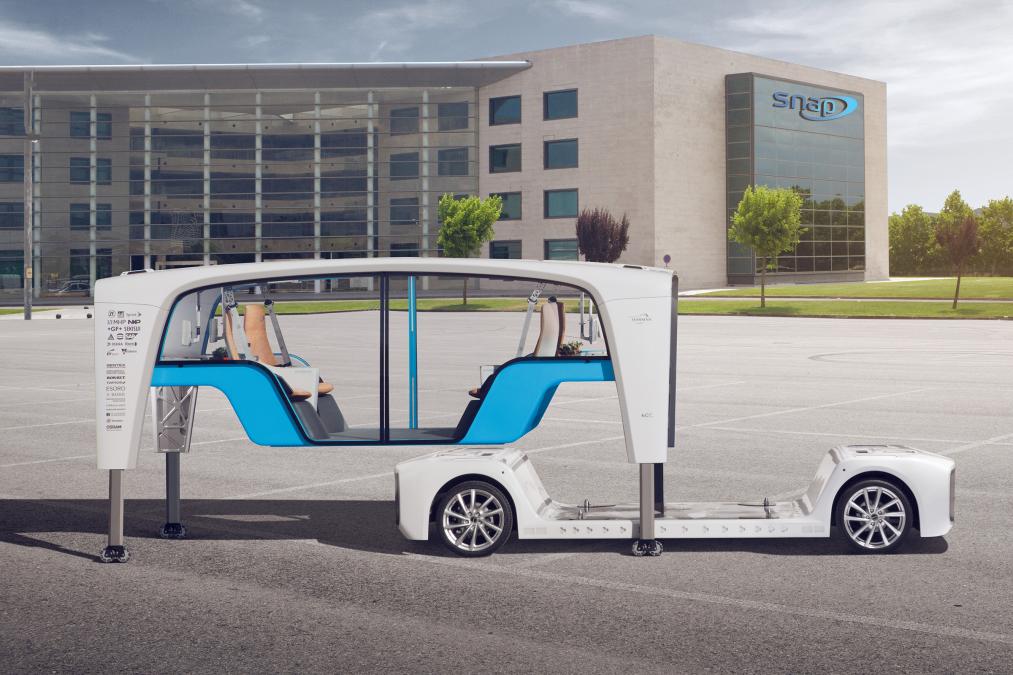 Even stationary the pod is remarkably useful. It's spaciousness and versatile design makes for an excellent shop, stall, meeting space, or camping pod. It provides 5-Ghz Wi-Fi and Bluetooth for its passengers and on-board tablets. It boasts several projectors that can be used to communicate messages to motorists via the windscreens. You can even opt for a robot to assist with chores!
With the chassis attached it's a fully autonomous taxi, delivery vehicle, mobile shop, or just about anything else you can think of. Perhaps your hands are full and the kids need picking up from school. Simply put in their coordinates and it will fetch them for you; this is the one of the scenarios portrayed in Rinspeed's promotional video (see below).
Some other neat feats include dimmable front and rear glass panels, its recyclability, and its ability to 'turn on a dime' thanks to four-wheel steering. Rinspeed have worked hard to deliver something thoughtful and relevant to the times. After 25 years of crazy concepts it's great to see something that really could have a place in our future.
But of course, it won't. Rinspeed's concepts never do. Snap will be used solely as a promotional tool for future products by the various automotive suppliers who helped to build it. Collaborators include ZF (electric powertrain), Borbet (wheels) and Hamann (infotainment system) (you can find a full list here.)
Be sure to keep an eye out for it at the Consumer Electronics Show in the New Year.
Marc Ward