The Handcoffee Auto by Handpresso
The Handcoffee Auto is an in-car coffee maker which will save the day time and time again.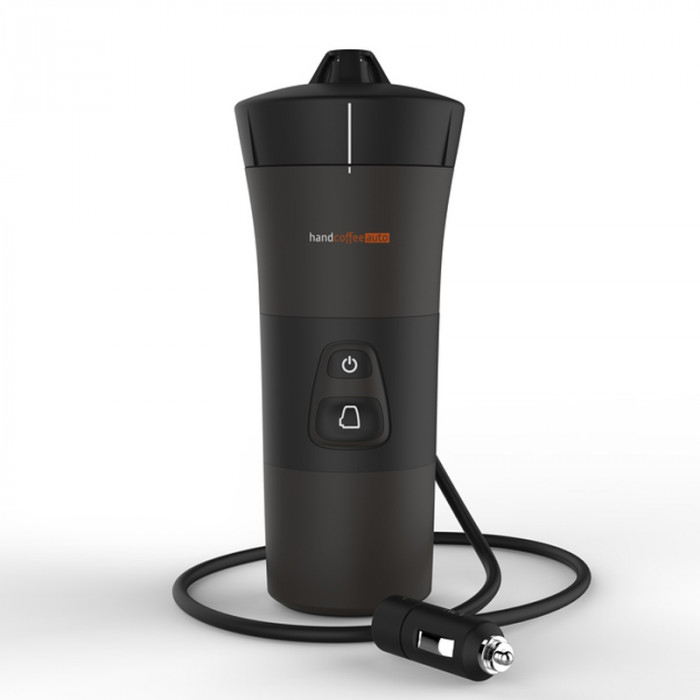 This morning when my cafetiere shattered into a thousand pieces, so too did my sanity. I had to leave for work feeling – and probably looking – much like a deprived crackhead. Even a crazed knife-wielding clown could have improved the situation, if only by jump starting my brain. But as I sat sleepy eyed in stand-still traffic, enjoying the sweet sound of sibilance in my soliloquies, I leapt at the opportunity to test out the Handcoffee Auto; an in-car coffee maker by Handpresso.
It plugs directly into the 12V cigarette lighter socket, and if you don't have one, there's a USB adapter just for you. Simply add some water (up to 110 ml), slap on a coffee pad and wait four minutes. The coffee tasted incredible, especially given the circumstances. I'd think twice about preparing your espresso on the move though, it's hot and could leave you infertile. Nevertheless, it's perfect for a host of occasions; camping, long journeys, traffic jams, drive-in theaters… Whether it's for you, or a gift for a friend, it's going to save the day more than once, let me tell you.
You can purchase the Handcoffee Auto on Amazon for £85.
Check out The Coffee Mate for more great products, from bean-to-cup coffee machines, to high-quality coffee beans!