The Dual Camera Split Screen: SWREC5
A Dual Camera will ensure you have evidence when you need it most.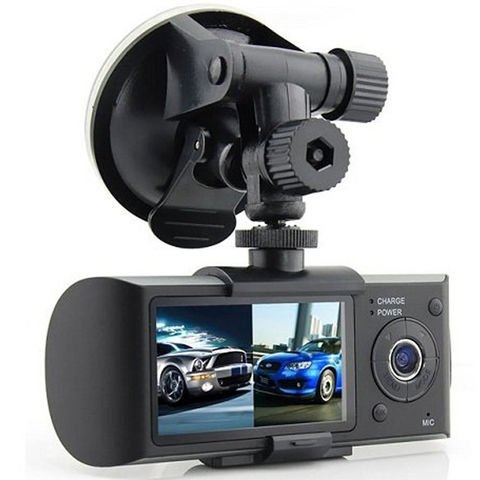 The SWREC5 by Streetwize is my favourite dash cam to date; it fits easily to the windscreen and looks great with its stylish hard wearing case. You can choose 'single view' or 'split screen' for front and internal cameras, and it records continuously onto an SD memory card. It boasts a G-Sensor which monitors the force of impacts and other useful data, and a high-quality lense which enables it to capture those much needed details.
At each red light I looked at the camera only to find my kids pulling silly faces at dad's new toy. In fact, I've amassed a fair number of videos to present on their 18th birthdays. Whether you drive a bus, truck, car, or van, you'll probably benefit from one of these. They ensure you have evidence when you need it most, which can translate to cheaper insurance rates and protection against dishonest claimants.
That being said you can never guarantee you'll capture everything that happens, but it certainly helps to have a pivoting wide-angle lens for a great view of the road and surroundings, that and a rear facing cam to capture anything that goes on behind.
The cam boasts GPS, which will automatically log the time, date and coordinates of any incidents you're involved in. This will be a weight off your shoulders in an already stressful situation, allowing you to consider the more important things.
Dash cams go for anywhere between £20 – £200, but generally speaking the cheaper you go the more you sacrifice, it could mean the difference between capturing a number plate and a yellow-black blurr. This cam sits comfortably in the affordable price range, but boasts the specs necessary to deliver good on promises, which is why I hold it above the rest as the best affordable dash-cam on the market.
You can purchase the SWREC5 for £59 on Amazon.
Check out more great products at streetwizeaccessories.com.