The Volkswagen I.D. Announcement
Production for the "revolutionary" long-range EV starts November next year.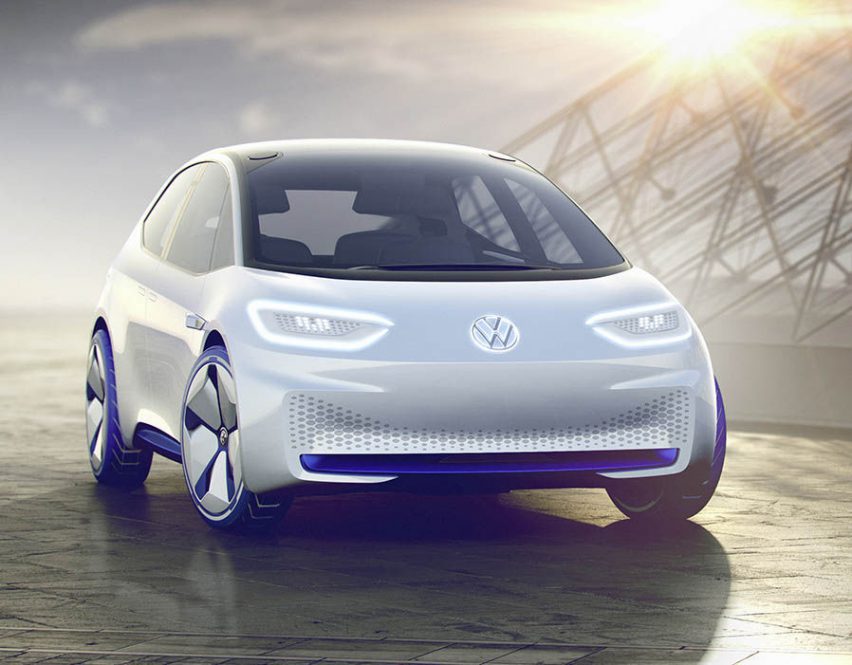 The Volkswagen I.D. is due to go into production November next year, which means that we should see it on UK roads by 2020.
The I.D hatch is an important car for the German automaker. Not only will it be their first high volume EV, but it might also be what it takes to overcome the detrimental effect of the emission scandal on their reputation.
Volkswagen are confident that the  I.D will be as "revolutionary as the Beetle was seven decades ago…"
To say I'm skeptical is an understatement. But I'm only going by what I can see. A smiling mouth and two eyelike headlights that blink "open" and "shut", and "look around" when people approach. That and a luminous badge for a nose.
But in all fairness, there's more to it than a few cute features. The production version will do 0-60 in less than 8 seconds and reach a top speed of 100mph. Which doesn't quite compare to the Model 3, but it does have a couple things going for it; a range of up to 373 miles for one, and according to Volkswagen an 'attractive price tag'.
Beneath the body is a Modular Electric Drive platform, and situated in the rear is an in-house developed 168 bhp electric motor. It's rear positioning means that the front wheels have enough space to achieve a turning circle of just 9.9 metres, which equates to excellent maneuverability in tight urban driving environments.
And of course, it drives itself. When autonomy is activated, a laser scanner deploys from the roof and the steering wheel retreats into the dashboard. Full autonomy will be introduced on selected models from 2025.
The compact all-rounder is just the first of a whole range of I.D.s to come. So keep watch for more announcements!