Straight From God's Very Own Showroom
Buy a classic from his earlier creations. Invest your money, watch it grow and stand out from the crowd.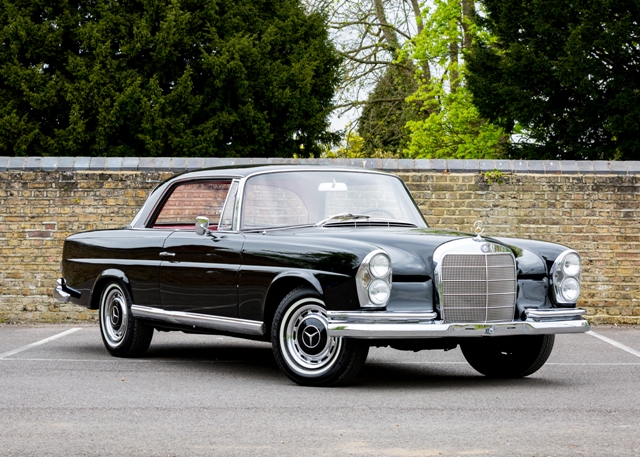 When God was young he created beauty and excellence. As he aged he lost his touch…
Perhaps it was the repetition or just like most things when you let the accountants get involved, they stifle the creativity and taste. You see this every day in the restaurant world. Jamie Oliver is a great cook and when he was naked and on a scooter he was at his best. Then he went all school dinners and corporate. The moneymen got involved and produced Jamie's Italian, Jamie's 15, Barbecoa and a host of TV shows and branded food for various supermarkets, no longer under his control. He is a brand and one that had it been born a 'Beckham' would have had worldwide trademarks all over him from when he was just two years old.
This is what happens with cars. A great designer creates beauty and automotive perfection and then some pen pusher, spreadsheet enabled, in a suit, mass produces the hell out of it. Our car industry is littered with examples of branded cars with not an ounce of creativity and beauty. Heaven help us as they then move into more lucrative areas whereby the brand has no right to be like the Levante from Maserati that would have you believe you could cross a desert in a brand that was famous for overheating at the first sign of a traffic light. And check out the parking bays at Harrods, they all look the same. Same size, same shape and same crazy depreciating value or on a lease that the owner can ill afford in his attempt to keep up with the Al-Gopi–Jones'. So stop, don't do it.
The 1950's and 60's is the era. God had put his best musicians on the planet and they needed wheels. Can you really see John Lennon in a 2017 Maybach or Elvis in, well anything now made Stateside. We arrived at Ascot racecourse to be warmly met by Michael Hodges PR for Historics. Edward Bridger-Stille (Auction Director) is already in full swing and working his way through the 174 offerings that the day will see. The previous couple of days has seen collectors and potential buyers review the cars and earmark their targets. My eyes focus on Gods own car, a 1965 Mercedes-Benz 220 SE in black with blood red leather interior. Auctioneer estimates are between £27 and £35k depending on interest. You can't buy a new Focus RS for that money and your Focus will be in a dustbin in 10 years, whereas this Merc may have doubled in price. Yes you have to look after it, yes you won't need a computer degree to set up the timing or change the plugs, yes it will make the neighbours talk and yes parked outside Harrods it will be snapped with every wannabe poser's selfie stick.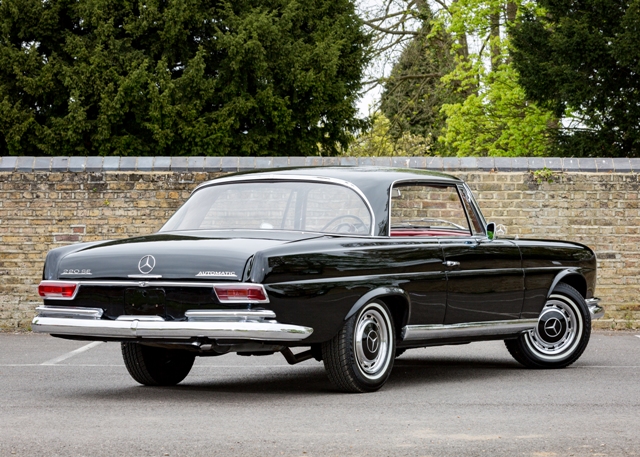 So let's get busy. Let's check out the listing. Let's see which of God's creations we want. Not need, Want. Let's beat the system. Let's tell latter day Mercedes, Ford, GM and especially all those European owned British brands from Mini to Bentley that we won't be fooled any longer. How many BMW 3 series from 2017 will be as desirable as a 2002 tii from 1972?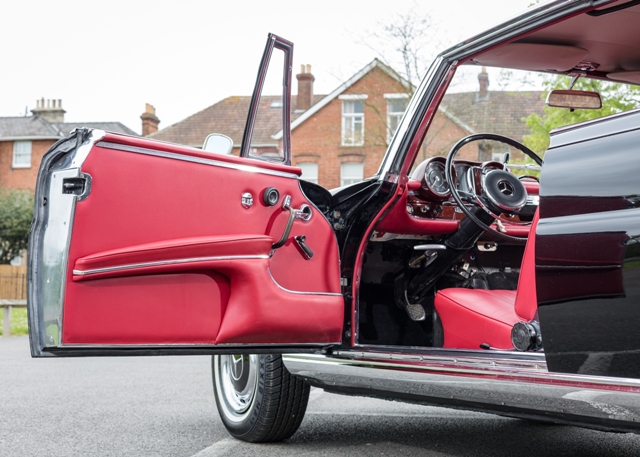 The auction is done the deals are logged, the final telephone and internet bids are in. Several million pounds has exchanged hands and contented buyers and sellers have either their dream car or the cash equivalent.
Historics does this with style. The venue whether it be Brooklands or Kempton Park adds much to the occasion. The like-minded meet, discuss and enthuse over that rare, much maligned 1968 MGC that time has forgotten. And don't think you need cash. Historics organise finance for those that don't have Al-Gopi's-Jones' money. So even given some interest charges your car will still earn you a crust given time. So what are you waiting for? Spend £30, get the catalogue ( which itself is a great coffee table book) and get yourself to the Brooklands Museum on Saturday 23rd September 2017 with viewings on the 21st  & 22nd September.
BTW if you see your dream car, tell Historics Elvis sent you!
Contact : www.historics.co.uk telephone 01753639170