Men and Motors Gets In To Gear
One Media is pleased to announce that it has registered Men & Motors as a limited company owned 100% by the Group.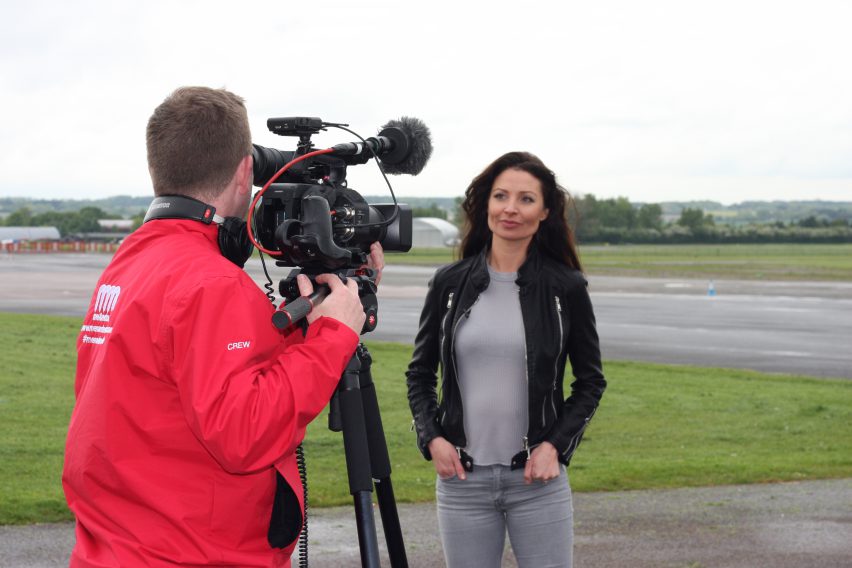 Until now Men & Motors has been a division of One Media iP Ltd.  The creation of the subsidiary is in anticipation of escalating the Men & Motors brand. It will remain a dormant company within the Group until the Group announces trading activity.
Commenting, Michael Infante Chairman and CEO said, "We have invested a further £25,000 recently in creating and revamping the brand to create a new TV format and film trailer and are actively seeking broadcast and merchandising partners for this classic brand. We have circa 70,000 subscribers to the Men & Motors 'YouTube' site and are receiving approximately 500,000 views weekly. Men & Motors will not go head to head with Top Gear or The Grand Tour, it is an entirely new format targeted at younger drivers but maintaining that edge that you would expect from the iconic Men & Motors brand".
Launched in 1996 as a joint venture between Granada and ITV, Men & Motors grew to be one of the UK's most popular and celebrated channels. Broadcasting motoring content on satellite and cable television for 14 years, gaining a daily audience exceeding 350,000, peaking at over 700,000. The channel helped launch the careers of Richard Hammond, John Inverdale, Sacha Baron Cohen, Kelly Brook and Katie Price to name just a few and featured shows such as 'Two Wheels Extra', 'The Motor Show', 'Model Motors', 'Classic Motors', 'Car File', 'Four Wheels', 'Trucks', 'Kits'n'Cruisin', 'Concept Cars', 'The 100 Most Popular Cars Ever', 'Dream Deals' and  'Motor Week'. Shane Lynch even appeared on the channel, presenting his own show 'Shane's World'. After 14 Years on screen ITV's focus changed to their own brand and in 2010 Men & Motors gave way to a ITV HD channel. In 2012 Men & Motors was bought by One Media iP and in 2013 the brand launched on YouTube. The channel now boasts over 6,500 motoring videos achieving 50,000,000 all time views, and 500,000 weekly views with 70,000 subscribers. The Men & Motors video library forms one of the most comprehensive automotive archives from this period and has been painstakingly digitised to ensure fans can continue to enjoy it in this digital age. A new TV format has now been devised targeting 18 to 34 year olds presented by a whole new team including lead hosts, Shane Lynch and Torrie Campbell. See www.menandmotors.com for more information.